Canada's Drag Race finalist will be home in Vancouver to celebrate Vancouver Pride.
Reviews and recommendations are unbiased and products are independently selected. Postmedia may earn an affiliate commission from purchases made through links on this page.
Article content
When Canadian drag queen superstar Kendall Gender hits the stage for a performance, energy is top of mind.
Article content
"My performance style is always energetic and uplifting," the BC-born performer says. "I always feel like I'm performing 50 per cent for myself and 50 per cent for the audience. I want to make sure that the audience is vibing with me when I hit the stage."
Gender, who starred on the second season of Canada's Drag Race and was a finalist that season, began performing in drag in 2014. During her more than eight years entertaining crowds, Gender says the emphasis to entertain has remained much the same — but her overall style of doing so has evolved.
"Any form of art grows over time; you don't start off knowing everything and with age, people can become more confident living within themselves," Gender, whose offstage name is Kenneth Wyse, says. "When I was first getting into drag, I was always chasing the next best thing — now, I'm so much more appreciative and present when I have fun, especially while I'm performing."
Article content
Known for vibrant performances and choreography, Gender admits she still draws from the original diva who helped inspire her to step out and start performing years ago.
"I will say, the first number I ever performed in drag was Ring the Alarm by Beyoncé, and Beyoncé is still my favorite inspiration to this day," Gender says. "So, I guess some things change, and some things don't."
Gender will be home in Vancouver for a few weeks in order to celebrate at Vancouver Pride, which features citywide events including the Pride Parade on July 31, from noon to 3 pm
"I have events booked all weekend, and I'm even hosting the parade this year," Gender says of the appearances, which include a sold-out fitness event by Fitness World that sees Gender joined by fellow drag superstars Synthia Kiss and Venus K for a by-donation #YouBetterWORX outdoor workout class on Aug. 3 at Sunset Beach Park. Full proceeds from the event will be donated to Covenant House Vancouver.
Article content
"After two years of the pandemic, I can't wait to see my Vancouver family out and about again," Gender adds.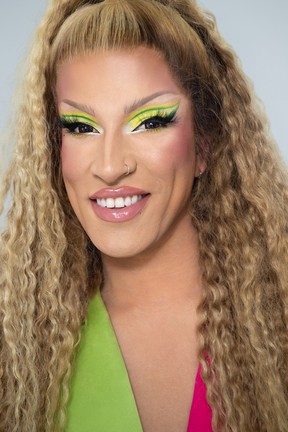 For Gender, the Pride festivities are about "supporting and uplifting queer and marginalized communities," a point she underscores is made possible by the fact that they take place in Canada, a country that has pushed forward on legislation to protect and honor the 2SLGBTQ+ community .
"While we live in a progressive country where we're free to express ourselves without persecution, it's so important to remember that the fight is not over for everyone around the world," Gender says.
This awareness of the realities facing 2SLGBTQ+ individuals in other countries around the world, has long prompted Gender to use her platform and influence to speak up about inclusivity and support. Her latest initiative by her, a campaign with the Canadian beauty brand Annabelle Cosmetics for the company's Pride Collection, she feels is a "beautiful example" of what visibility and activism can accomplish for the community.
Article content
"Having the opportunity to align my passion for drag and community activism with a brand that I love is a chance I couldn't pass up and I'm proud to partner with Annabelle to inspire Canadians to be Proud Out Loud throughout Vancouver Pride and beyond ," Gender says of the limited-edition collection, which includes nine makeup products ranging from eyeshadows to lip gloss.
"When coupled with this type of meaningful activism, it shares the message that freedom of expression and inclusivity are a priority and provides a safe space for people who might not see that acceptance in the immediate world around them."
The collaboration sees a portion of proceeds donated to Rainbow Railroad, a Canadian non-profit charity that works to help 2SLGBTQ+ individuals "facing persecution based on their sexual orientation, gender identity and sex characteristics" in countries around the world, according to the organization website . Gender also worked with the Annabelle brand team to create a video about what it means to live Proud Out Loud.
"During Pride month, every view triggers a donation towards Rainbow Railroad" Gender explains. "It's as simple as that."
Article content
---
Three Pride products that give back
These three Pride-themed products see a donation directed toward initiatives that support the 2SLGBTQ+ community.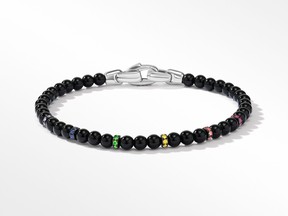 best bling
Jewelry designer David Yurman created a collection of Pride-inspired designs including necklaces, bracelets and more that were first released in June for Pride month. The range, which includes this eye-catching Bijoux Spiritual Beads Rainbow Bracelet with black onyx, rubies and sapphires, sees 20 per cent of the purchase price through Dec. 31 donated to The Trevor Project, which works globally to prevent suicide and crises within the 2SLGBTQ+ youth community.
$1,600 | Nordstrom, davidyurman.com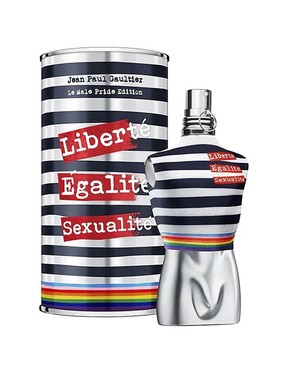 Scent select
A regular supporter of 2SLGBTQ+ programs in the US, Germany, Brazil and beyond, Jean Paul Gaultier fragrance has released limited-edition iterations of the bestselling Le Male and Classique scents for Pride 2022. The special release sees the recognizable torso-shaped fragrance bottles given a Pride-inspired makeover complete with the Pride rainbow.
$118-$138 | Hudson's Bay, thebay.com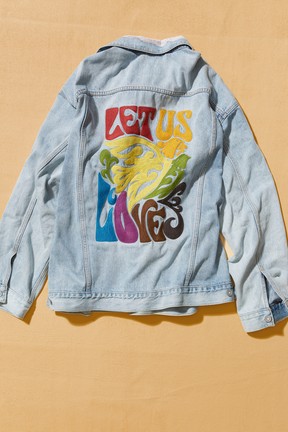 jean dreams
American brand Levi's has released a collection of stylish finds for Pride. The range, which includes denim jackets, sweaters, jeans and more is marked with the company's annual donation of $100,000 USD to the global organization OutRightAction International, which works to advance rights for LGBTQ+ individuals. From the range, we're partial to this cool denim jacket with the phrase "Let Us Love" embroidered on the back.
$198 | Levi's, levis.com