Good evening, So Cal. We're wrapping up the day for you with the most important stories you need to know and your weather outlook.
Your Weather Planner
Temperatures will hold steady as we look toward your Friday. The one thing you might notice is a little more mugginess in the air.
Extra humidity is moving in from the east. This is what we call the SoCal Monsoon, or the Southwest Monsoon. For Friday, there is just enough humidity to trigger an afternoon shower or thunderstorm in our local mountains.
For the weekend, showers and thunderstorms are likely in our mountains and deserts. It's not out of the realm of possibility that a shower or storm could move out to the coast through the weekend.
The marine layer will be confined to the coast and basins Friday morning.
Tomorrow's Highs
Get your 7-day forecast: LA West | L.A. East | San Fernando Valley/Ventura County | Orange County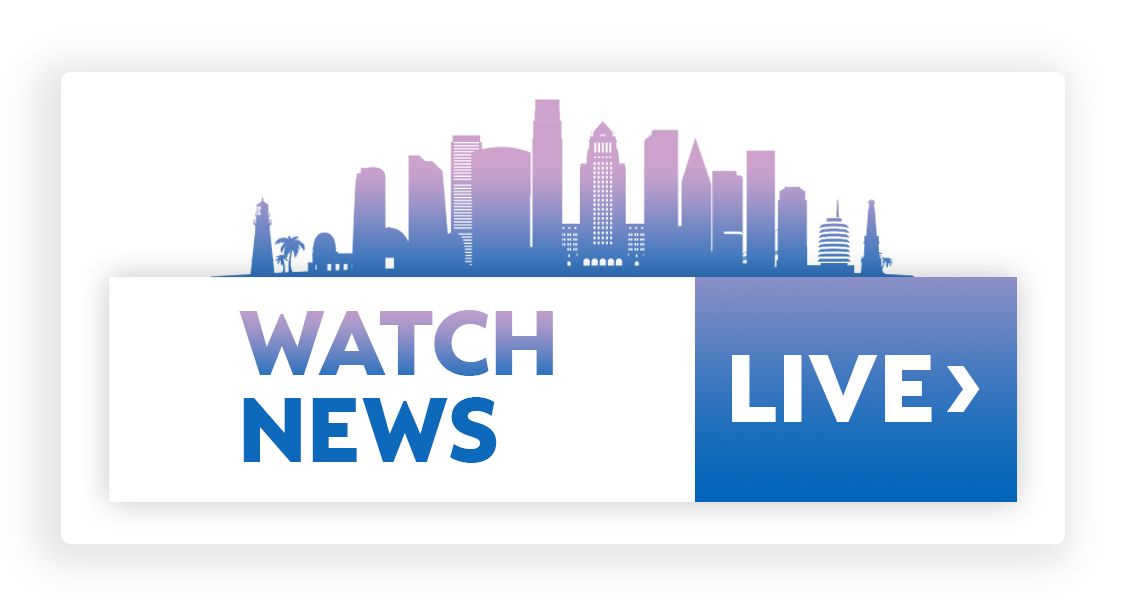 Today's Big Stories
1. LA County will not re-impose universal indoor mask-wearing mandate
The week's long rumblings about another masking mandate have, for now, resulted in a pause as Los Angeles County's top health official points to improving COVID-19 case rates.
A new subvariant of omicron had fueled a summer wave, worrying some that the upward trajectory could carry into the fall.
Barbara Ferrer, director of the county Department of Public Health, has been worried about the rising rates, saying Tuesday that too many people are still dying. But her decision of her not to trigger a mandate shows confidence in the direction case rates are heading.
Swift backlash has fallen on Ferrer who has been discussing the possibility of a new mandate for weeks. Business owners and politicians have feared a return a return could harm business, further disrupt education, or further inflammation resentment toward the government.
2. LADWP proposes discounts on air conditioners through 'Cool LA' initiative
The Los Angeles Department of Water and Power proposed an initiative Thursday to address the impact of extreme heat that includes providing discounts on air conditioners.
The "Cool LA" initiative is intended to assist homeowners and renters when temperatures exceed 90 degrees Fahrenheit and heat indexes exceed 105 degrees Fahrenheit.
The program offers DWP customers discounts on air conditioners, and provides low-income customers with options for their payment plan to help them navigate higher bills during hotter months.
Several DWP efforts, including the community-based tree-planting program and a number of heat mitigation efforts would be incorporated into the "Cool LA" initiative.
3. Hillary Clinton endorses Karen Bass in LA mayoral race
Rep. Karen Bass picked up a big-name endorsement Thursday in her bid for Los Angeles Mayor, earning the backing of former Secretary of State and Democratic presidential candidate Hillary Clinton.
Bass, D-Los Angeles, finished first in the June primary race for mayor and will square off in November against billionaire businessman Rick Caruso.
She hailed the endorsement from Clinton, saying in a statement she worked with the former secretary of state and first lady "in Los Angeles, Washington and overseas on issues we both care about, including reforms to keep children and families from homelessness and to stop cycles of poverty."
She called Clinton a "trailblazing leader who understands how high the stakes in this election are for women and for everyone whose rights are under attack."
4. Biden hails Manchin-Schumer inflation, health care, climate bill as 'historic'
In a surprising turnaround, West Virginia Sen. Joe Manchin announced that he has reached a sweeping agreement with Senate Majority Leader Chuck Schumer, DN.Y., on a $739 billion bill that includes lowering health care costs, addressing climate change and energy issues and levying taxes on higher earners and corporations after previously balking at including the latter provisions.
President Joe Biden on Thursday hailed the "historic" agreement, calling it a "godsend" for US families.
Biden cited the approval of a wide swath of Washington figures – from progressive lawmaker Sen. Elizabeth Warren, D-Mass., to economist former Treasury Secretary Lawrence Summers, and even former Vice President Al Gore, a leading figure in the flight against climate change.
The Senate is expected to take up the measure, known as the Inflation Reduction Act of 2022, next week, which could set Biden and Congressional Democrats up with a major legislative win on key priorities ahead of November's midterm elections.
---
Your Notes for Tomorrow
The Los Angeles Dodgers face the Rockies in Colorado
The LA Angels face the Texas Rangers in Anaheim
Beyoncé releases seventh studio album, 'Renaissance'
International AIDS Conference in Canada
---
In Case You Missed It

"Power of a Shower" is a nonprofit that offers free hot showers to the unhoused at Venice Beach.
Since launching four years ago, the group has provided more than 5,700 showers.
Rachel Sunday shows up every Thursday morning with her husband and daughter.
Click the link above to find out more.