46min Foden flashes a ball across the face of goal, though no City players were anywhere near it.
46min peep peep! City are 45 minutes away from either glory or despair.
Half-time substitution for City Oleksandr Zinchenko is coming on for Fernandinho, with Joao Cancelo moving to right-back and John Stones to centre-back. It's almost as if that's the team Pep Guardiola should have started with.
"Argh!!!" says Matt Dony, and he doesn't even support City. "I didn't see this coming either. And I'm not sure how I feel about it. It can't happen, can it? Can it? In many ways, I'd rather have seen City storm into an early lead, and allow me to just enjoy the last day with no expectations. This is hideous."
Half time: Manchester City 0-1 Aston Villa
Matty Cash's header has given Aston Villa a shock lead against a surprisingly flat Manchester City. As things stand, with Liverpool drawing, City are still top of the league – but realistically they need to score at least twice in the second half or the title will be off to Anfield. And Cityitis will be back with a vengeance.
45+3min A right-wing corner is headed straight at Olsen by Laporte. A half chance at best, and City's first shot on target.
45+1min Four minutes of added time. City's attackers have woken up now, and Villa are having to defend with more desperation.
45 minutes That was indeed a helluva chance for Watkins. He didn't really bully Fernandinho at all – Fernandinho just jumped past a long punt from Cash, which allowed Watkins to move through on goal. He dithered for a split second, which allowed Stones to get back, and then overran the ball.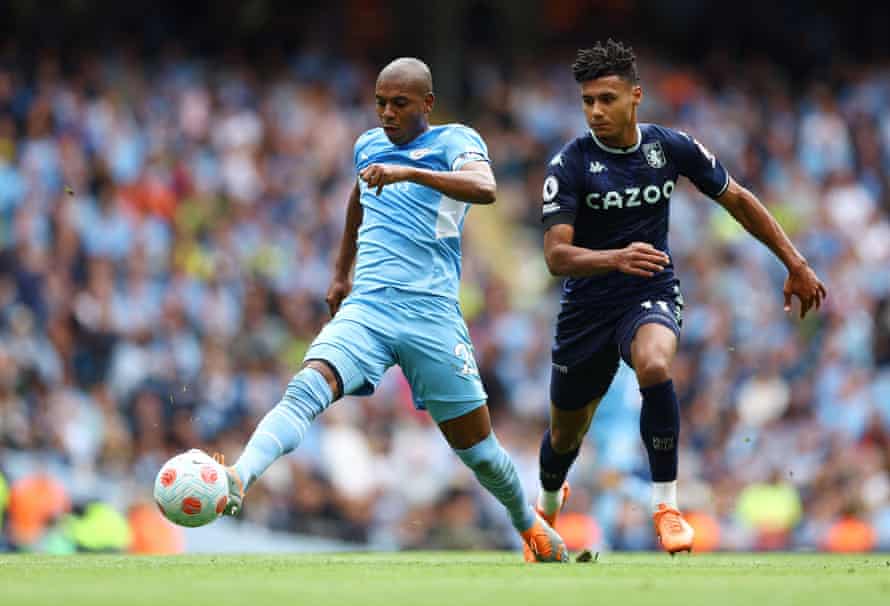 44min De Bruyne marches impatiently past Digne on the right and slams a cross that is blocked at the near post. The ball comes back to De Bruyne, whose left-footed shot is deflected behind.
44min We're all friends here, so I'll let you into a secret: I didn't see this coming.
43 minutes Almost a second goal for Villa! Watkins bullies Fernandinho off the ball, moves into the area but then overruns the ball under pressure from Stones. We haven't seen a replay but that looked a helluva chance.
41min Fernandinho plays a slightly short backpass, then takes a risk by putting hands on Watkins as he tries to chase it down. Michael Oliver doesn't think there's enough for a foul. Moments later, Watkins has a shot blocked desperately by Laporte.
City desperately need half-time; if they're not careful this could get worse in the next few minutes.
39min As things stand City are still top of the league on goal difference. But I promise you that if City don't win today, Liverpool will win the title.
Matty Cash has headed Aston Villa ahead! It was a good if fairly simple move. Jacob Ramsey found the overlapping Digne, whose outstanding cross was headed in from eight yards by his fellow full-back Cash. It was a really good finish from Cash: he came on the blindside of Cancelo and planted the wide header of Ederson. Actually, replays show it went through Ederson. Maybe he should have done better, though it was a pretty powerful header.
GOAL! Manchester City 0-1 Aston Villa (Cash 37)
Hello!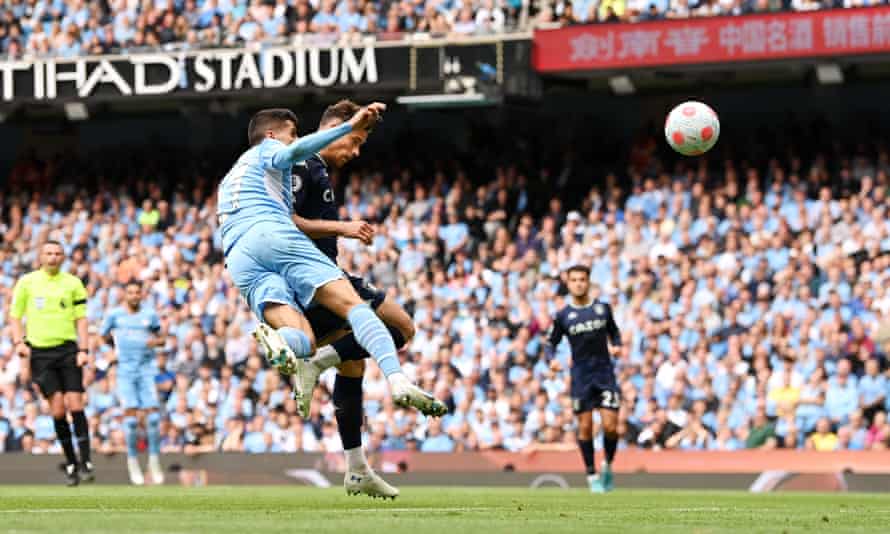 35 minutes Jesus beats Mings neatly on the byline and lifts a cross that is headed clear. City look so much better when they get down the side of the Villa defence. If Kyle Walker is fit enough, he should be on at half-time.
33 minutes Mahrez's cross nicks off Digne and loops dangerously towards the far post. Chambers backpedals and gets in front of Jesus to head it behind. Really good defending.
32min The referee Michael Oliver has a word with the Villa captain Tyrone Mings about how long Robin Olsen is taking over goalkicks.
31 min: Chance for Jesus! Foden pokes the ball down the left to find Jesus in space. He moves into the area, cuts across Mings… and then miskicks well wide of the near post.
31 min The home crowd have gone really quiet. "You're support is effing flip," sing the Villa fans. So far, their team have done a fine defensive job.
29min There's a break in play while Robin Olsen receives treatment for a time-management problem. Pep Guardiola takes the opportunity to talk tactics with Bernardo Silva.
28min I cancel twists Cash inside out on the left edge of the area and hits a shot that is blocked by McGinn.
26min One problem with having John Stones at right-back is that you don't get the same attacking threat as with Walker or Cancelo. It's all been a bit narrow from City, which suits a Villa side who play without wide midfielders.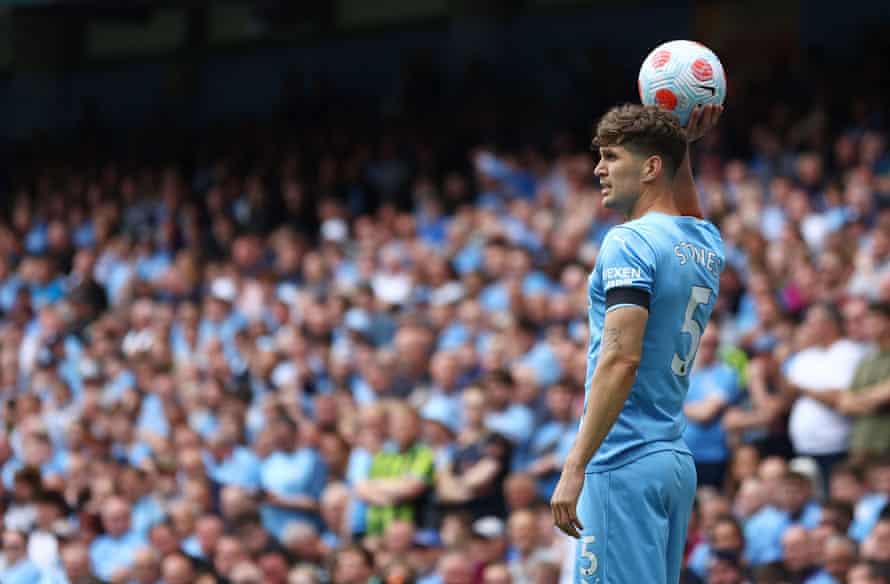 25 minutes In a surprising development, Sadio Mane has scored at Anfield. It's Liverpool 1-1 Wolvesand this is how the table looks.
City need to win this game, the rest is gossip.
24 minutes Coutinho plays in the overlapping Digne, whose cross is punched away by Ederson. De Bruyne collects and runs 70 yards before slipping on the edge of the area. Jesus retrieves the ball and gives it to Foden, whose right-footed shot deflects just wide of the far post.
24 minutes Stones' cross is deflected behind for a corner. Mahrez swings it straight into the hands of Olsen.
23 minutes Still no shots on target for either side. City have had about 73 per cent possession. I suppose they will think, not unreasonably, that it's all credit in the bank and that Villa will pull in the second half.
20 minutes That said, City aren't playing particularly well. Guardiola stands on the touchline applauding, hands above his head, and then signals for everyone to calm down. I'd argue City's tempo has been too slow.
19 minutes The crowd are already a bit edgy. Whatever happened to Gary Cooper.
17 minutes Mahrez sits Cash down on the byline and slides a low cross towards De Bruyne at the far post. Digne gets to the ball first and stabs it clear.
16min Laporte plays a loose pass that is almost intercepted by Ramsey, and there are the first rumblings of disquiet from the home crowd.
16min "I haven't seen anything on this, but with ten concurrent games, who – and how many people are checking VAR," says John Barrow. "Seems like it will be difficult to catch errors as they happen. thoughts?"
I think it's the same as always – there's a different VAR team for every game. The FA can afford it.
15 minutes For all City's possession, Villa have looked comfortable in defence. In fact, the nervous moments have been when Robin Olsen has had to deal with backpasses.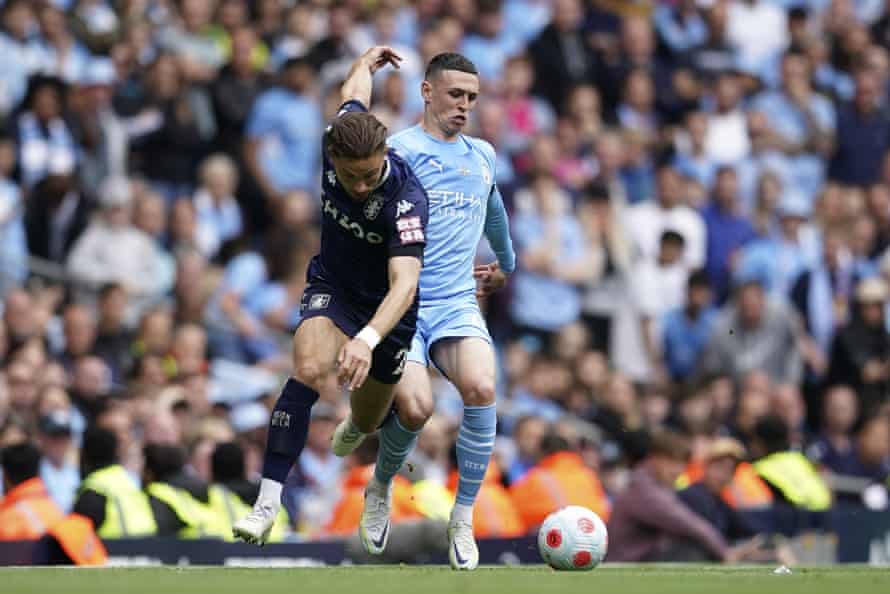 14 minutes "With that goal at Anfield, Ederson is guaranteed the Golden Glove for this season," writes Frank Chibundu Agu. "If he concedes though, he'll have to share it with Allison."
13 minutes Dignified is okay to continue.
11 minutes Digne is down after wearing a Chambers cross in the face. There's a break in play while he receives treatment.