"If there is a directive from Ottawa Public Health, we would go along with it, and so would all the other boards. There needs to be consistency across the city."
Article content
A trustee at Ottawa's largest school board has failed in an attempt to have fellow trustees debate mandatory masking before school starts this fail.
Article content
Ottawa-Carleton District School Board trustee Lyra Evans asked for a special meeting of trustees after Education Minister Stephen Lecce announced Monday that masking would be optional in Ontario schools in September.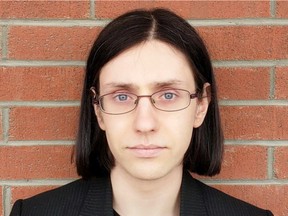 But a majority of 12 trustees did not agree to hold the meeting, so the subject will not be debated at this time, Evans said.
Without masking for all, immunocompromised students will be exposed to COVID, Evans argues. While many children are involved in sports and recreational activities unmasked, that is not a luxury for some families, Evans added.
"Because school is a necessity, we need to hold ourselves to a higher standard than rec soccer."
In April, the Ottawa-Carleton board was one of only a handful in Ontario to temporarily keep a masking requirement after the province dropped its mandate on March 21.
Article content
At the time, eight trustees voted in favor of the motion, three abstained and one was opposed.
On Tuesday, board chair Lynn Scott said the board had clearly heard from Lecce that masks would not be mandatory. Although masking would be encouraged in schools, it would be hard to enforce mandatory masking without a directive from either Ottawa Public Health or Ontario's Chief Medical Officer of Health, Dr. Kieran Moore, Scott said.
Lecce has said leading medical experts including the Children's Health Coalition and Medical Officers of Health were consulted in developing 2022-23 health and safety measures in schools. Most health and safety requirements, including voluntary use of masks, remain unchanged from previous direction provided at the end of the past school year, on Moore's advice, Lecce said.
Article content
On Monday, the Ottawa Catholic School Board said it would follow Lecce's direction and masks would be optional in its schools.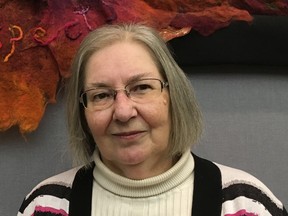 Local medical officers of health can issue orders under Section 22 of the Health Protection and Promotion Act to decrease or eliminate the risks of communicable disease.
"If there is a directive from Ottawa Public Health, we would go along with it, and so would all the other boards," Scott said. "There needs to be consistency across the city."
In a statement Tuesday, Ottawa Public Health said it had received and reviewed updated provincial guidance for the next school year and was "in the process of determining how the updated guidance will change the protocols that were in place during the last school year."
Article content
A COVID-19 snapshot for Ottawa released last Thursday showed that, although levels of the virus in wastewater were decreasing, they were still very high, indicating that community transmission was also high. The testing per cent positivity rate was very high and increasing, and the number of people admitted to hospital for COVID-19 had been moderate and decreasing. New confirmed outbreaks were moderate and decreasing, OPH said.
So far teachers' unions, which are in contract negotiations with the province, have not taken a position on mandatory masking for September.
OPH continues to recommend that everyone use layers of protection that help in preventing transmission, including being up to date with COVID-19 vaccinations, wearing masks, getting boosted, staying home when sick and continuing to screen daily.
Article content
"Provincial guidance continues to require that contacts of COVID-19 wear a mask in public settings, including schools, for 10 days after last exposure and that individuals who test positive for COVID-19 and meet criteria to discontinue isolation after five days wear a mask. in public settings for 10 days after the onset of symptoms," OPH said.
The province also expects that schools and school boards will continue to monitor absence rates and are recommended to notify public health units if absence rates rise above typical levels.
There is a possibility trustees could change their minds about holding a special meeting on masking, Scott said.
The issue may still be brought up at the board's committee of the whole on Sept. 13 or the next regular board meeting on Sept. 28. But Evans argues that, if there is to be a mask mandate, it would be a good idea to have it in place going into the new school year.
"Children are creatures of habit. It would get children into the mindset," Evans said.